Warhead Fragmentation Measurement System (WFMS) – the new way to perform fragmentation tests
Smarter, faster and more cost effective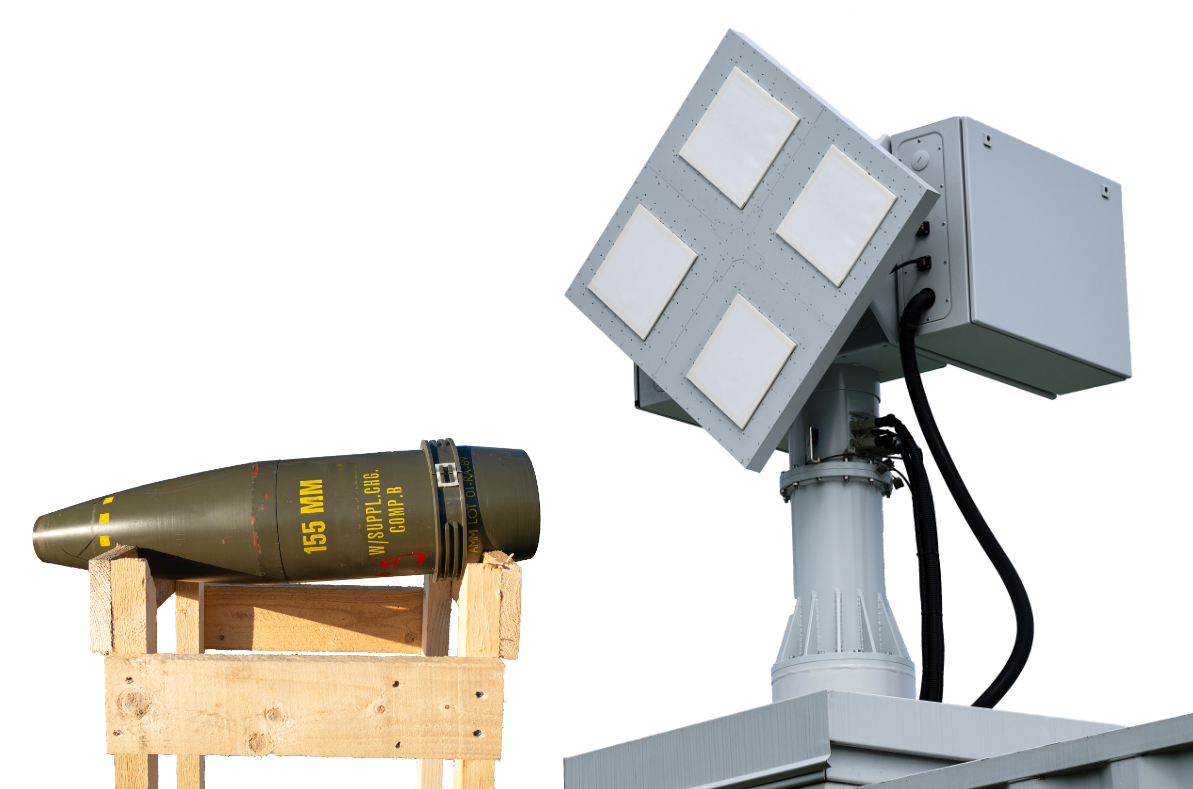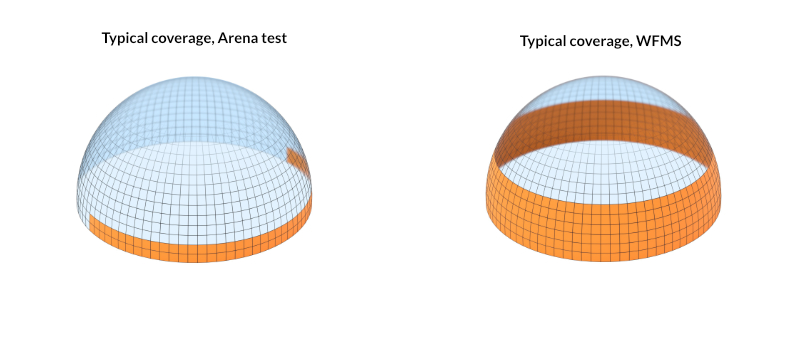 If you need precisely to determine the effects of high explosive munition for lethality and effectiveness – for a long time there has been no other way than to perform the Arena tests.
It is a costly process; it takes a long time to build and involves a lot of manpower. But the method is well tested, though it only covers a small part of fragment volume. Hence, the final results imply a lot of averaging.
The Arena test has so far been the most trusted method.
Until now.
Today, the same tests can be done faster, smarter, and more effective with the Warhead Fragmentation Measurement System (WFMS) from Nordic Radar Solutions.
WFMS is also a solution if your needs are less advanced than a full Arena test – for example speed-only measurements with witness plates during a development process. You get more detailed data – faster and at a much lower cost.
This is how it works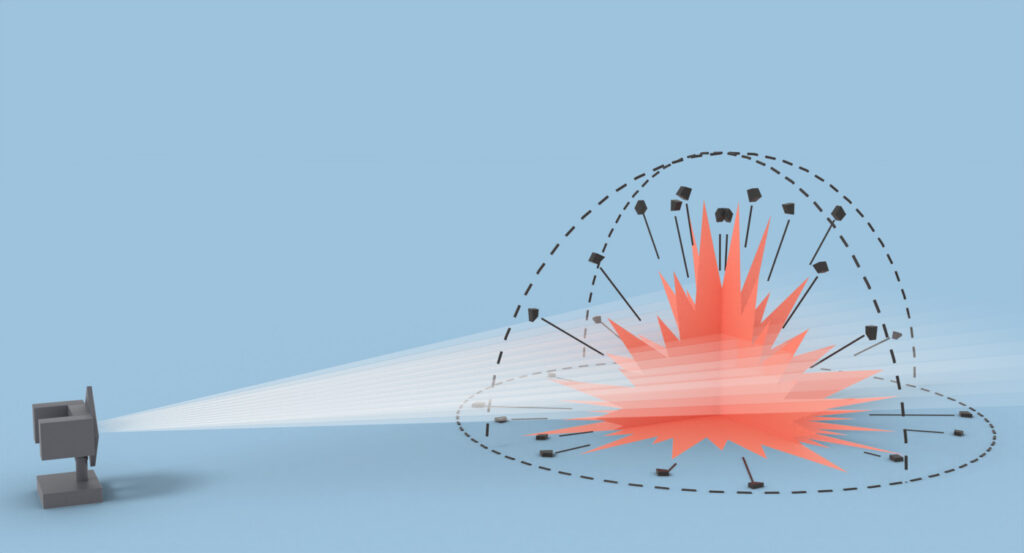 Based upon our trusted Ka-band Diamond Radar, the WFMS is easy to set up and operate.
The radar illuminates the blast area at a distance of only 250 meters subject to optimization for different caliber of munitions.
Twenty milliseconds (depending upon caliber) after the blast, fragments have travelled so far apart that they can be separated as fragments by the radar system.
With electronic beam steering a 10 deg horizontal field of view​ is achieved. WFMS maps the fragment spray as it moves out.
An added monopulse implementation further enhance the angular resolution.
WFMS living up to standards – and beyond
The defining methods for Arena testing are more than 50 years old. Currently, there are two standards for data processing and output: ITOP 4-2-813 and the newer STANAG 2636
Adhering to the same standards as Arena tests, our WFMS-results are presented within minutes instead of weeks and months, using limited manpower instead of a large team.
So overall, the WFMS is very cost effective per measurement.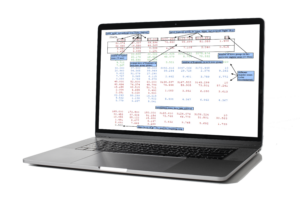 Analyzing the results – a fragmentation file
The most versatile and conventional output is the fragmentation file or Z-data-file which can be processed in a number of dedicated software systems for further analysis.
The information contained in the Z-data file generated by the WFMS can easily be combined with other data on various targets, terrain and other parameters to get a maximum insight on the nature of each type of munition.
WFMS offers more details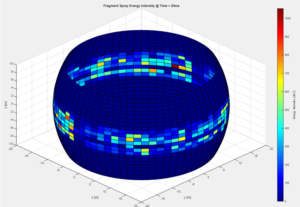 However, should the users' needs be more advanced, WFMS can provide input to a weapons effect modelling based upon WFMS measurement data. In fact, we can tailor data output to user needs.
The data recorded by WFMS exceeds what is contained in the traditional fragmentation or zdata-file. The granularity of the WFMS data set is much higher providing the ability to determine a more accurate the lethality modelling.
In other words, the kinetic energy intensity of the fragment spray can be determined as a function of distance from warhead based upon measurements. The lethal area and safety zone can thereafter be determined.
More bonuses
There is one more thing: some of the bonusses beyond standard arena testing is that WFMS is capable of air burst or dynamic testing, non-axisymetric munition testing, and environmental testing (e.g. effects of fire)
There is a bespoke solution for every customer
All customers are different, hence there is a need for customization. In a close dialogue with clients, Nordic Radar Solutions offers specific applications for permanent or semi-permanent installation​s as well as mobile "drop and go" installations on pallet size platforms.