Transition to precision


with Nordic Radar Solutions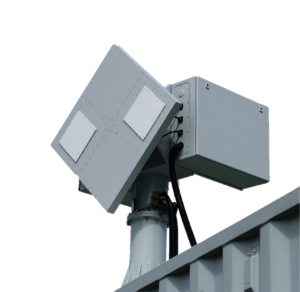 A unique radar system
In general, three critical attributes are desired for an instrumentation radar dedicated weapon- and bomb scoring to ensure its versatility
multiple target cluster scoring
medium-resolution imaging capability and
fast data acquisition
The system has these attributes.
The system will normally consists of two units, a container containing the radar system and the operator control console.
The container includes a lift and foldable roof which allows to stow the antenna and antenna pedestal inside the container when the system is not in use. This further protect the entire system from the local environment at the training range. The container lift and roof are fully automated and requires no manual effort to exercise. The container outline is shown below.
The operator control console will typically be located at a suitable location where the range personnel oversees training operations.